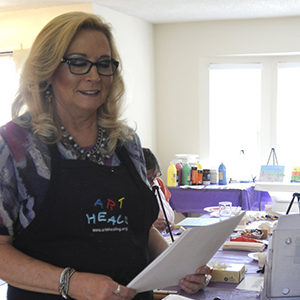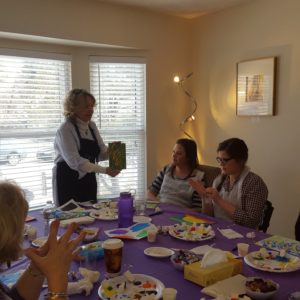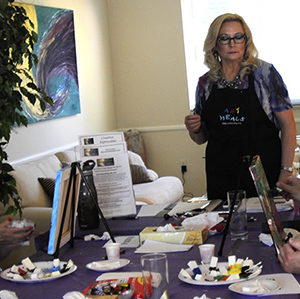 Through Art Expression And Self Exploration, Our Participants Learn A Unique And Creative Way Of Dealing With The Stress Of The Cancer Journey.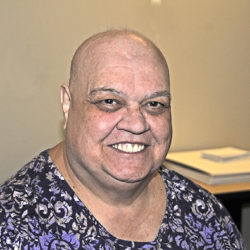 I am a cancer survivor who had the great opportunity to attend a Healing Art workshop during my cancer journey. I heard about Healing Art the first time I received chemotherapy. There was a flyer announcing the next class and although the flyer said you did not need to be an artist to attend it sounded rather artsy to me. Therefore, I did not think this workshop was for me. As my journey progressed, I found myself going through the motions of life but not experiencing it. Knowing that I needed to do something I took the step and signed up for the workshop. The first class I attended I was very nervous about being able to create beautiful pictures. The Coaches, quickly assured everyone that this was not about creating pictures, but about painting your feelings. It was in these classes that I realized that I was numb and not really paying attention to my various feelings. As they walked us through each exercise, I began to express with art the feelings that I had been burying to keep from feeling them or to keep my family from seeing. Through each exercise, my feelings were then validated by sharing them with others in the class. As others shared their feelings I realized that I was not the only one going through this cancer journey. As I took a deep breath I was able to say, Yes, I would survive.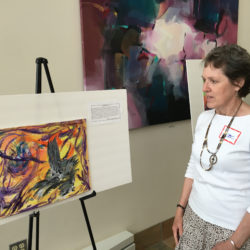 When I took the Healing Art Workshop I was in the middle of chemotherapy and dealing with the loss of my husband four months prior. After taking the class I felt I could move forward in my life with more focus, balance, positive energy and actual joy. The facilitators had a way of helping me to look inside of myself to feelings that needed to be recognized and released. This happened through art. It saved me.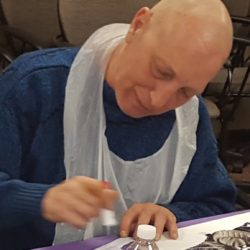 This workshop allowed me to meet new people with the same problems and to know that I am not alone. I learned how different colors express my feelings and how cool it makes me feel. If this workshop can help one person with one thing, it is well worth it.  But, I know it will help many more.
Support Cancer Patients / Survivors And Care Givers By Donating Today